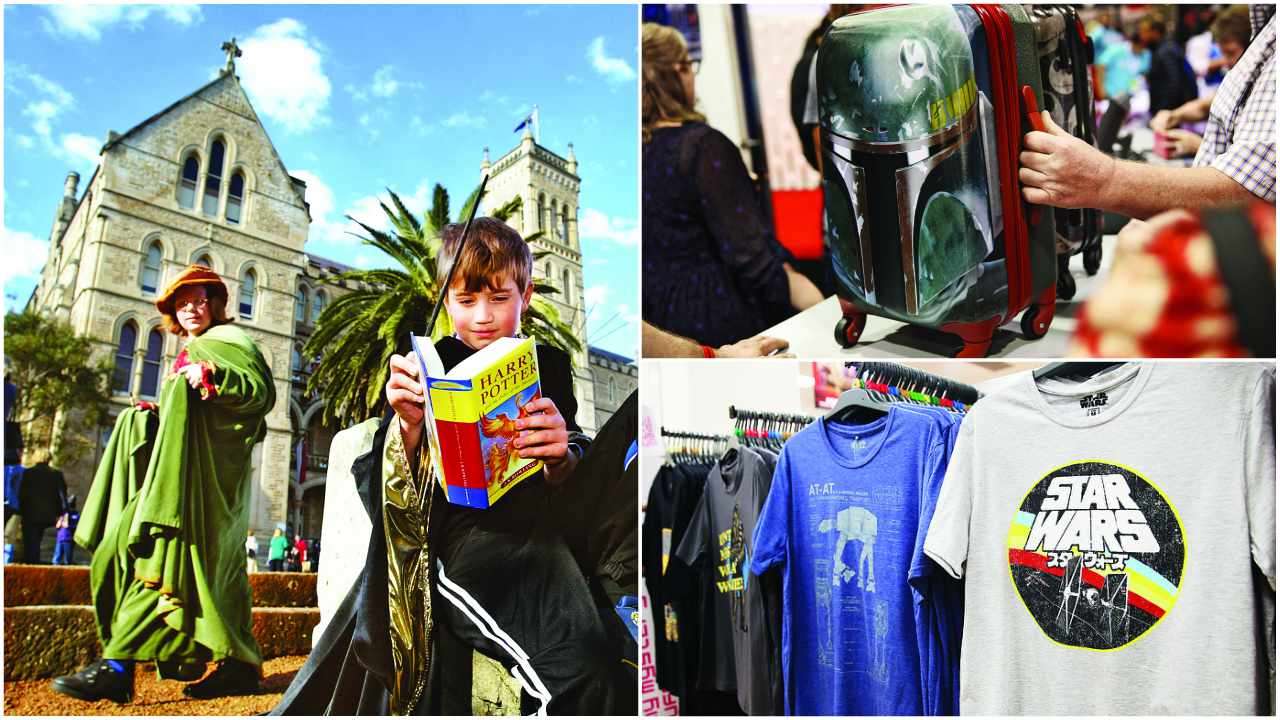 33-year-old software engineer Shraddha Sharma is a movie buff. More so a Hollywood buff and never fails to catch the latest releases. She also likes shopping for products inspired by movies and her recent collection includes Star Wars backpacks, The Last Jedi mug, Game of Thrones t-shirts, phone covers and tea coasters. She also has a red satchel inspired by Beauty and the Beast. She uses these products on a regular basis, often carrying the satchel to work and using the mugs and coasters at her work desk.
Just like Sharma, several professionals are embracing merchandise inspired by movies, sports and celebrities wholeheartedly. Hitherto relegated primarily towards children, the market for licensed merchandise is fast enveloping the youth and adults, those with a zest for sports and movies and a yearning to shop.
"The wide adaptation of pop culture, easy access to global trends and content across genres, high levels of brand awareness, and the increase in average disposable income are major factors why the (licensed merchandise) industry has shifted its focus from kids to adolescents and adults," says Jiggy George, founder & CEO of brand management and licensing company, Dream Theatre.
Estimates suggest that the licensing market is worth $1.3 billion in India and is growing at a healthy rate of 10-12% every year. Of this, the market for adult merchandise is roughly 45%. India is also regarded as one of the top three developing markets for licensed merchandise, set to grow exponentially in the next five years alongside other emerging markets such as Brazil and China.
"And of the total Indian licensing market, fashion holds much sway, comprising $731 million, followed by entertainment at $401 million," says George.
With the Indian retail market touted to scale upwards of $1.1 trillion by 2020 (as per Assocham), it will directly impact the demand for merchandise inspired by entertainment and sports, feel experts.
According to brand consultant Harish Bijoor, having a collection of merchandise associated with entertainment, sports or films is perceived as making a lifestyle statement. "There is an entire generation of people who have grown up on brands such as Star Wars and Beauty and the Beast. Today these adults are fascinated by merchandise inspired by such films that are iconic. Shopping for the merchandise elevates their mood and status in their social circuits," says Bijoor.
"The Disney collection was aimed at adults with memories of Disney and those who still love fantasy," says Dilip Kapur, President, Hidesign, which introduced a special collection inspired by the movie Beauty and the Beast; and which consisted of premium leather bags, wallets, stylish totes and satchels that had the movie characters fused with Hidesign's leathers.
Experts say earlier, licensing in India was largely rooted in animation and hence what hit the stores mainly focused on school-goers and included toys, kids apparel, school bags and other knick-knacks.
"Character content is no longer focussed on kids. Movies such as Batman, Superman, Hulk or Spiderman are no longer made just for kids but cater to a family audience. Even animation movies have a broader appeal. So a child who grew up watching Pokemon in the early 2000s is today playing Pokemon GO and has a nostalgia connect with the property and a range of Pokemon t-shirts to choose from. Likewise, design programmes of hitherto kids' properties like Mickey and Minnie (mouse) now have art programmes made for adults that have aspirational quotients," says George.
Brands look towards merchandise as a noteworthy channel to reach out to a newer set of consumers and thereby expand their target consumer base. Kapur says the Disney collection helped them reach beyond the existing world of Hidesign, "inspired by careers and travel, to the Disney world which is much larger. It's not surprising that it was a great success, with sell-through that went beyond an average new collection. It shows clearly that a creative collaboration, as long as it fits into the brand value of the two collaborators, works in expanding the customer base through licensing."
Experts say sports licensing is also driving growth in the adult market for merchandise in India. "We have seen a massive spurt in business for our sports properties like Real Madrid and FIFA 2018 (in the adult space) with categories like apparel, gifts, sporting accessories, bags and more. The adult merchandise market is coming of age in India," says George.